Monday November 15, 2010
Sandra Signing and Unrelated Thai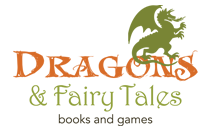 Today, Monday November 15th, Sandra will be doing a signing of Hold On To Your Horses, the book she wrote, and which the brilliant Angela Call illustrated. If you've ever wanted the opportunity to thank Sandra for all she does for the Schlockiverse, I can't think of a better time or place than today from 4pm to 6pm at Dragons and Fairy Tales in Eagle Mountain, Utah. I won't be there hogging the spotlight.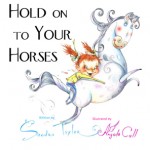 Hold On To Your Horses was created for our rather energetic younger daughter, and it deals with turning an impulse control problem into focused energy via a horse metaphor. And it has some incredibly beautiful, magically stylized drawings of horses. You can read a PDF for free, and you can pick up the signed book from Sandra. We also have it in the Schlock store. Will it make a nice gift for that energetic child in your life? See for yourself.
In unrelated, slightly conflicting news, our new neighbors have opened a Thai restaurant called "Thai Bombay" just across State Street from our cozy little neighborhood. Today from 3pm to 6pm they're having an open house during which food is discounted or perhaps even free. If you're driving north on State Street in Orem, it's in the little business plaza just north of the Arby's, at around the 920 north mark. No, I don't have the exact address, but here's a map to Arby's. They don't have a PDF, so if you want to sample the goods for free you need to show up in person. It's possible you'll see me there. Because I'll definitely be there, but they'll probably throw me out for excessive consumption after less than half an hour.
blog comments powered by

Disqus