Sunday January 21, 2007
Fairies and Pretties and... well, oh my!
Over the Christmas holiday (on Christmas Day, in fact) I cut my left thumb. It was a pretty nasty cut that is only now healing to the point that I can use the thumb without noticing the mess I made of it. Well, the day after I cut it Sandra and I went over to her friend Jennie's place to paint miniatures. Jennie and Sandra go waaay back, and the discovery that she and I shared a hobby made for an instant rapport, as well as a group activity. All would have been perfect, except that SOMEBODY kept whining about his thumb. So Jennie gave me a self-adhesive bandage... covered with fairies ahem, FAERIES.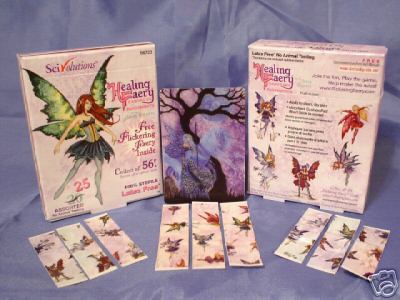 As it turns out, she sells these. Yes, you too can look like a complete pansy faery the next time you're whining about some wound you've inflicted upon yourself instead of upon a recalcitrant potato. Jennie sells a lot of other faery-oriented goodies on her site. If you're into that kind of thing (what are you doing HERE?!?) or know somebody who is, well... I guess you now know where to go shopping. And if you're not into that kind of thing, maybe this will be more to your (ahem) tastes...
blog comments powered by

Disqus