Friday February 13, 2009
New Poster!
The last few posts here have been feeding Howard's ego, now it is time to get back to the basics of feeding mouths by selling cool stuff. How about a shiny, new Rule 35 poster?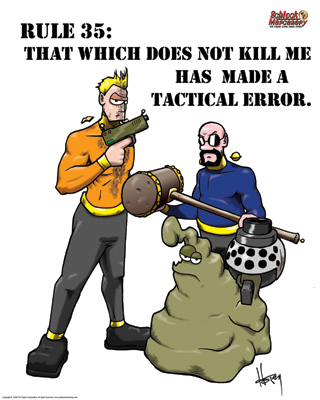 You can find this beauty in our store. It measures 16 x 20 which matches the Overkill poster, making them a nice pair. We're considering putting out an 8 x 10 of this image when we open book pre-orders in a couple of months, but that will depend upon interest.
blog comments powered by

Disqus