Friday March 6, 2015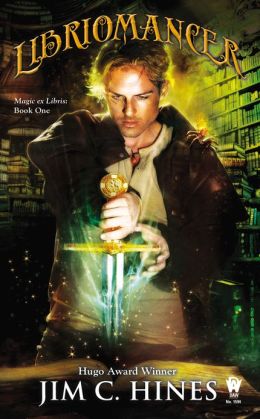 My friend Jim's best-selling book to date, Libriomancer, is on sale for $1.99 at the Amazon Kindle Store. This particular sale looks like it'll end quickly, so if you're interested, jump on it now.

I can't vouch for it yet, but I've loved Jim's other books, and the sample in the Kindle Store, in which our protagonist takes on three sparkling vampires, was enough to sell me on the whole book. I don't ordinarily post links for things I haven't personally consumed, but since the sale looks to be a short one, here we are. I have my copy now. You might wish to grab yours. Two bucks.

First one to reach the end of the book gets to not post any spoilers.