Wednesday February 11, 2009
Scrapyard's Front Cover - Complete!
As I mentioned in my last post, the only thing the cover needed was minor tweaks. They have been twunk.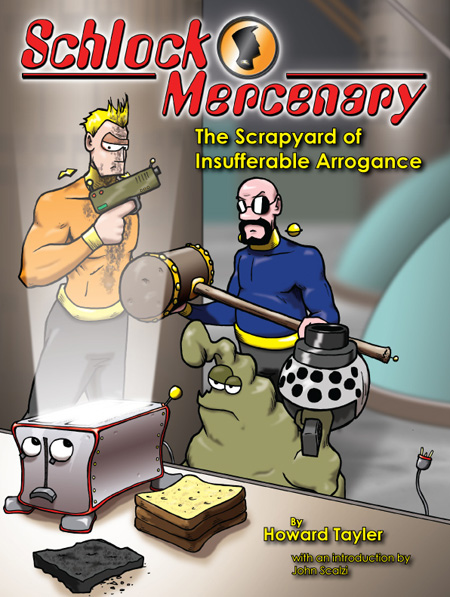 (Is that word? "Twunk?" It should be. Tweak, twank, twunk...) This picture is now on the archive page, too. With the completion of the cover for Scrapyard of Insufferable Arrogance I'm ready to move on to Bonus Story coloring. Which is what I'm supposed to be doing right now instead of blogging.
blog comments powered by

Disqus