There is one relatively new benefit to being registered for WorldCon: the "voter packet." First launched a few years back (by John Scalzi, if memory serves) it's now an official part of the program. Those registered to vote on the Hugo Awards have access to electronic copies of everything on the ballot.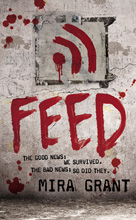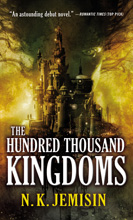 I did some math. If all you're interested in is the Best Novel category, you can buy a supporting membership for just $50 and get electronic versions of all five nominated novels, whose street value in Kindle format is currently just over $46.00. Apparently Amazon cut their prices on a few of these - the Kindle versions of N.K. Jemison's Hundred Thousand Kingdoms and Mira Grant's Feed have been discounted to just $2.99.
That might not sound like much savings, no. But for your fifty bucks you get these books in DRM-free, platform independent formats. You can ship them to your Kindle, your iOS device, or any Droid device. You can read them in RTF format on your laptop. You can even read them as PDFs. It is, I do dare say, the way eBooks should ALWAYS be sold.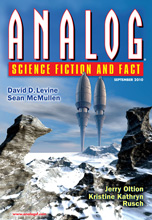 Better still, you also get access to all of the rest of the stuff on the ballot. The novellas, novelettes, and short stories are all there, a total of fourteen entries across three categories offered DRM-free, and without all that pesky noodling about for past issues of Analog, Asimov's, or author websites where these may also be freely available. And speaking of "past issues," there are samplings of issues for each of the 'zine categories, as well as some samplings from the editors on the ballot.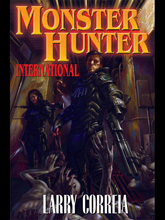 Oh, and there are full novels from at least two of the Campbell nominees, my friends Dan Wells and Larry Correia. Add those novels into the mix and your $50 membership has paid for itself in electronic novels alone.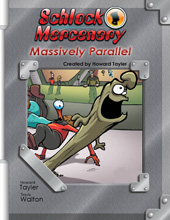 Finally, the Best Graphic Story contenders are there in glorious, full-color PDF format. Girl Genius Volume 10, Fables: Witches, Grandville, Inside Man, and of course Schlock Mercenary: Massively Parallel.
So... is it fifty dollars well spent? You get a ginormous pile of Hugo-nominated books, comics, magazines, and related stuff which, if you're a fan of Science Fiction and Fantasy, you'd probably be wanting to read anyway. And this way you also get a say in what wins an award this year. I can't overstate the value of that last bit. Science Fiction and Fantasy are niche markets, and your voice is an important one.
And now some trivia... when you open that packet you'll see that Schlock Mercenary: Massively Parallel is the single largest download available. The next largest is only 80% that size. My PDF is ten times the size of the entire Best Novel category. There isn't a prize for "most bandwidth chewed up," but "Massively Parallel" is the perfect title for the trophy, should one come available.
UPDATE: Per Brandon Sanderson's post, please note that none of your membership fee goes to pay for these books -- the money goes to running the World Science Fiction Convention. All the material in the packet has been donated. If you enjoy the books you should consider buying them somewhere in support of their authors, publishers, editors, and illustrators.