Last year at about this time I attended Balticon. This year I'll be elsewhere, but those of you attending Balticon this coming weekend may sense my presence. The folks running Lunacon in Rye Brook, NY have invited me to attend their event March 16th-18th of 2012, and they commissioned this from me.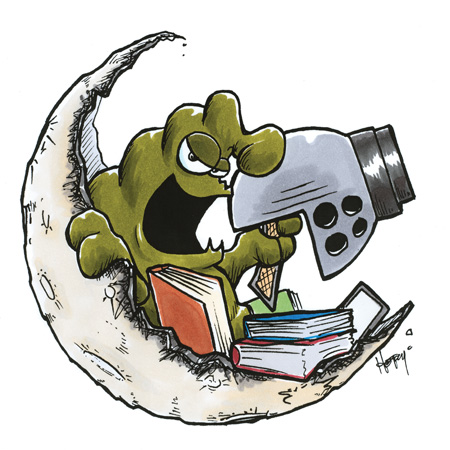 I have it on good authority you can get Lunacon 2012 bookmarks at Balticon, and they'll feature this artwork.
Schlock does not appear to have eaten any of those books yet. And apparently he got his hands on a Kindle. Who knew?