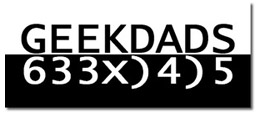 Pleasure before business -- last night I recorded a podcast with The GeekDads, who very graciously invited me to join them for the evening. You can find it at www.geekdad.com, or via iTunes. It's called "Episode 13: Rule Number One - Pillage, Then Burn."
On to business...
Pre-orders on the "Pillage, THEN Burn" T-shirt are drawing to a close. We've added 5XL shirts to the size matrix, but if you want one of those, the only way to guarantee you get it is to pre-order. If you ordered a 4XL and want to change your order, please email schlockmercenary@gmail.com with your order number and we can make the change.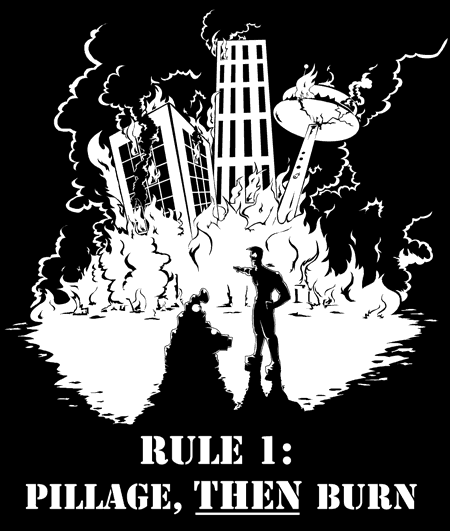 We're closing the pre-orders on March 1st, and will begin printing shirts the following Monday. At that point the shirts will not be available for regular orders for about two weeks.
We're going to print about 20% more shirts than were pre-ordered (it's called "re-investing the profits") so we will have some of these available at conventions (including Chimaeracon and Ad-Astra), but let's do the math for a moment... about 300 shirts have been ordered. That means there will only be 60 shirts in inventory. If you really, really want one, I suggest plunking down money now.
As a reminder, if you bought one of these from me at LTUE, there were curing problems. I owe you a new shirt. There are an even dozen of you out there (plus Matt Moody, who bought one out of the trunk of my car) and I've only heard from TWO of you. Certainly you've been doing your laundry, and have washed the shirt and discovered the fading problem by now! Email schlockmercenary@gmail.com with your name and address, and we'll get you taken care of.