There are two time-sensitive items to which I'd like to call your attention.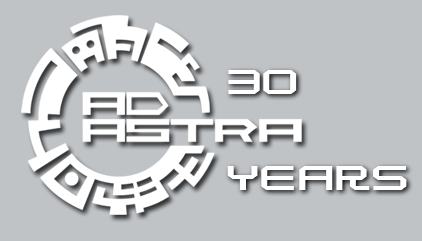 In two-and-a-half weeks I'll be at Ad Astra in Toronto. I will have a VERY limited amount of merchandise with me (maybe five copies of each book), but I will happily sign and sketch in anything of mine you happen to own. If you're going to be at Ad Astra and want to be guaranteed a copy of something for me to deface, you probably ought to bite the bullet and buy it from the Schlock Mercenary Store now.
In order to make the bullet a little less chewy we're offering 20% off all orders between now and March 28th if you use the coupon code "adastra30". If you order by Friday of this week you should receive your books in plenty of time for the convention. If a few of you want to get together to save on postage, act quickly.
---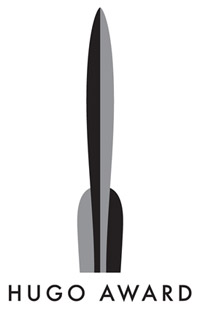 This week is also the last week for nominations for Hugo and Campbell Awards. Nominations close at midnight Pacific time on Saturday. I've already called attention to the fact that Schlock Mercenary: Massively Parallel is eligible for nomination under the Best Graphic Story category, and we've announced that Writing Excuses Season 4 is eligible for nomination as Best Related Work.
Some of you procrastinators may want for other things to nominate. Since you can provide up to five entries in each category, if you completely load your nomination ballot you'll need to come up with around eighty entries. Would you like help with some of those?
Dan Wells, John Brown, and Larry Correia are all eligible for Campbell nominations as "Best New Writer." Mary Robinette Kowal has blogged a nice list of new writers you should be aware of.
My runaway favorite for Best Novel nomination this year is Brandon Sanderson's The Way of Kings. Dan Well's I Am Not a Serial Killer and Mr Monster (two of my OTHER favorites) are also eligible for nomination, as is John Ringo's Live Free Or Die (the best Howard Tayler Mary Sue Fanfic EVER -- the protagonist is a web cartoonist named Vernon Tyler.) Oh, and we cannot forget the Regency Romance Fantasy Shades of Milk and Honey by Mary Robinette Kowal.
Eric Jame's Stone's That Leviathan, Whom Thou Hast Made is eligible for a Best Novelette nomination, as is Backlash, by Nancy Fulda.
I saw a few movies last year. You'd think I have a list of suggestions the length of my arm for Best Dramatic Presentation, Long Form. I don't. I'd consider Inception and How To Train Your Dragon, but I'd also consider Mass Effect 2. Yes, it's eligible, and we should probably start acknowledging excellent storytelling, acting, and animation in video games.
Best Dramatic Presentation, Short Form? I loved The Beast Below from the most recent season of Doctor WHO.
Best Professional Artist? Whatever you do, don't nominate ME. I mean it. Go check out the Muddy Colors blog and learn about real art from incredibly skilled professional artists who are all eligible. Click on the names on the sidebar and get yourself an education (and maybe suggestions for your favorite Best Artist entries.)
And if the hyperlink soup above is not clicky enough for you, there are long lists of eligible things to be found in this John Scalzi blog post and this Elitist Book Review post.