The Schlock Mercenary store has new stuff in it, including art prints from Keliana Tayler.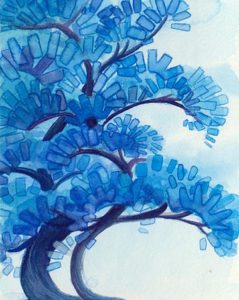 Keliana recently graduated with a degree in illustration. She has been doing commissions and covers all summer,  sharing studio space with me. When the time came for Keliana to set up a store front, she and Sandra realized that it would be easier for everyone involved if they leveraged the storefront that already works.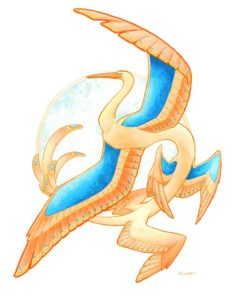 Two weeks ago Keliana joined me at WorldCon in San Jose. On several occasions people looked at her work and suggested some sort of genetic connection to the arts. Speaking as one half of the parenting team that fostered, enabled, and helped to fund her development as an artist, I emphatically assured everyone that her mad skills were not genetic. She was not born an artist. She decided to become one. She's already far better at this than I am. The only advantage I have is that I'm old and established and people view my mistakes as a "style."
Keliana's section of our storefront is not her only web presence. You can find her at KelianaRTayler.com, on Tumblr, on Patreon, and on DeviantArt, where she has been a member for longer than I have.