The Schlock Mercenary Kickstarter for books 14 and 15 has cleared another stretch goal, and backers who get those two books now get electronic versions of The Howard Tayler Retrospective Sketchbook and An Honest Death And Other Stories at no additional charge.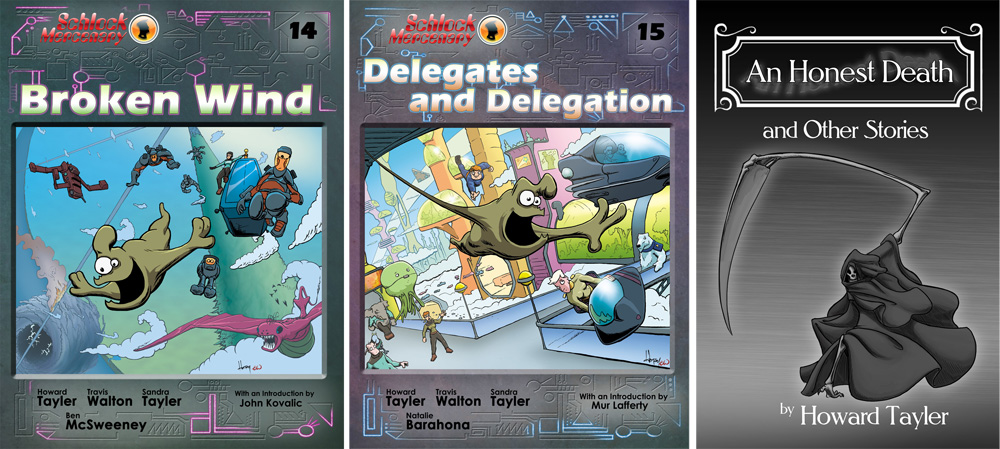 We only have three covers pictured because we're a little surprised to have gotten this far.
The project also unlocked add-ons for five new Schlock Mercenary universe challenge coins, and a sixth coin which is a key fob version of the Maxim 70 coin.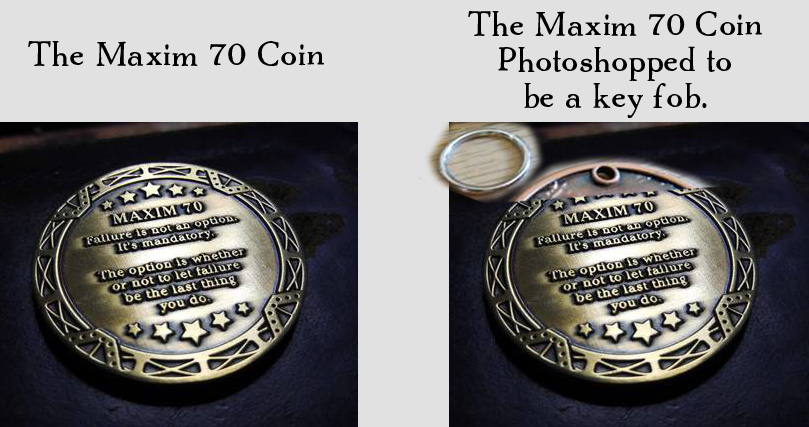 The final stretch goal is out there a bit. It's an R&D goal, and it's about $13,000 away.  If we reach it, I'll write a novel in the Schlock Mercenary universe.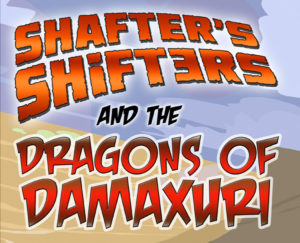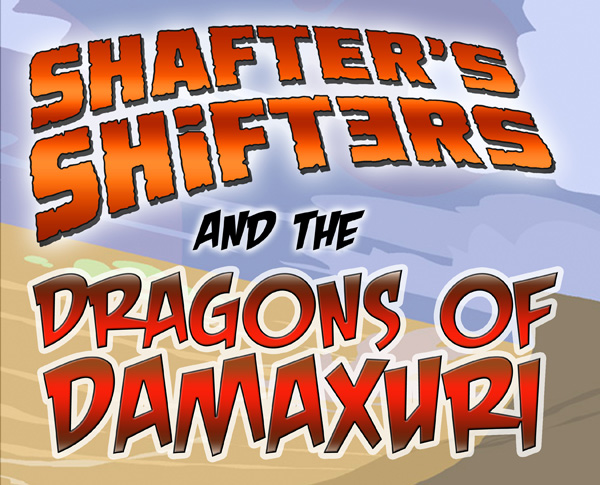 I'm probably going to write it anyway, but with a proper budget I'll also edit it, polish it up, and Sandra and I will explore ways to publish it. Perhaps it will get its own Kickstarter. Maybe we'll shop it around with editors (or get an agent and have them do that) so that people with an existing infrastructure for prose can handle the heavy lifting.
The novel will definitely happen if we reach $125k. But if, between now and 6pm Eastern Time on Friday we reach $115k, I'll make the first chapter available to backers at no charge.
And because were within just $3,000 of that goal already, I'm making the prologue available to everybody right now.