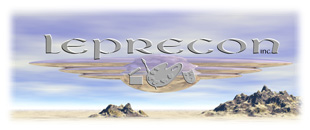 Per my last shout, I'm in Arizona this weekend at Leprecon 34. If you're in the neighborhood, come on by and get your geek on. These local SF/F conventions are my very favorite kinds of events for a reason -- they're FUN.
The complete convention schedule PDF can be found here. I've excerpted the Howard Tayler bits below:
THURSDAY

Fly to Phoenix. Drive to Casa Grande. Eat. See sights. Miss my regular Thursday RPG. THIS IS A HUGE SACRIFICE, PEOPLE.


FRIDAY

4:30pm - GoH Dinner: meet in the Hotel Lobby for the Guest of Honor Dinner with Howard and the other GoHs.

8:30pm - Palo Verde Room: Sci-047 - "Will Space Colonies Be Like Hippy Communes or Military Bases?" (Howard Tayler, Emily and Ernie Hogan, Hugh S. Gregory, Wolf Forrest, Mike Wilmoth, G. David Nordley)

ALSO at 8:30pm - Art Show Walkthrough with the Guests of Honor... I may start my leg of the tour an hour late, since this covers a two-hour block.


SATURDAY

1:00pm - Mesquite Room: Lit 004 - "You Don't Have To Be An Expert to Write About It, But You Do Have To Do Research" (Howard Tayler, Emily and Ernie Hogan, Adam Niswander)

2:30pm - Mesquite: Lep 003 - "Meet Howard Tayler" (My "Guest of Honor" Panel... here's where you can ask me all those Schlock-specific questions and expect me not to deflect them for being off-topic.

4:00pm - Palo Verde: Lit 003 - "You've Made The World, Now You've Got To Write In It" (Howard Tayler, Hugh S. Gregory, Adam Niswander)

8:30pm - Boardroom: Lit 005 - "Web Publishing and The Free Content Business Model" (Howard Tayler, Emily and Ernie Hogan)

10:00pm - Palo Verde: Lit 006 - "Writing Believable Characters" (Howard Tayler)


SUNDAY

2:30pm - Mesquite: Lit 007 - "Space Opera vs Military Fiction: Is There A Difference?" (Howard Tayler, Bennie Grezlik, Kit Townsend)


MONDAY
Fly home, take a half-day off. Maybe paint some minis.



I can't tell you exactly when I'll be sitting down and doing signings and sketchings, but I'm sure that'll happen at some point every day of the convention. I probably won't have time for complex commissions, but I'm bringing my markers with me, so hope springs eternal. I'm ALSO bringing the complete (though not completely COLORED) Teraport Wars bonus story with me, should you feel inclined to read it and spoil it for yourself three months in advance of publication of the book.

I won't have the new T-shirts or mousepads with me. Those aren't being printed until next week. Sorry!