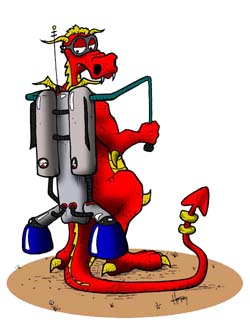 For the next three days I'll be at Life, The Universe, and Everything, the Science Fiction and Fantasy Symposium hosted at Brigham Young University. The Guests of Honor are Orson Scott Card, Gail Carson Levine, and Kevin Wasden. The Special Guests are Robert J. Defendi, Howard Tayler, and Brandon Sanderson.
Want merch? I will have copies of all three books ($15 to $25), the Rule 1 T-shirts in several sizes ($15-$20), 16x20 prints for Rule 37, Rule 12, Rule 36, and Rule 1 in sturdy plastic sleeves ($15 each), and a few original strips ($40-$100).
Here are the panels I'm participating in:
THURSDAY
1:00pm Satire in Science Fiction
4:00pm Astronomy behind Space TRavel
5:00pm Promoting Your Art on the Internet
6:00pm Webcomic Q&A
FRIDAY
10:00am Space Travel for Writers
12:00pm Computers of the Future
6:00pm Publishing Fiction on the Internet
7:00pm Publishing with a Small Press
SATURDAY
1:00pm Drawing Dinosaurs
If I'm not on a panel, I'll probably be in the registration area drawing commissions, sketching in books, and generally committing commerce. I'm sharing table space with Bob Defendi and Brandon Sanderson, and on the occasions when all three of us are there I'm sure we'll be having a grand time. Bob and Brandon are talented professionals, and we're all good friends.
There are a few Orson Scott Card panels I'm interested in attending so I may vanish from time to time. Please don't steal my stuff while Bob isn't looking.