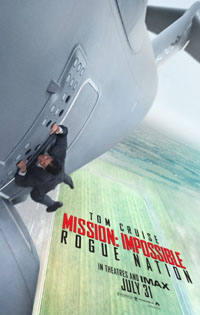 I was at Gen Con Indy last weekend, so I didn't make it to
Mission: Impossible — Rogue Nation
until the Tuesday after it opened. I really liked it. The action was taken to super-spy levels of unbelievable from the opening scene, and the intrigue and heist elements were both spot on and satisfying.
Which is to say that the movie is full of all the ridiculous things you expect from the Mission: Impossible franchise, including punchy uses of the theme in all the right places.
Joe

Kraemer's

soundtrack
is lots of fun, and will make good music for me to write and draw to.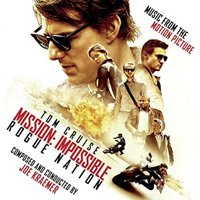 I was pleased to find that the trailers did not spoil the film's key scenes—a kindness on the part of the marketing department, I suppose, though it's possible that they had explicit instructions from filmmakers who wanted to preserve some of the intrigue.