The Kickstarter Project for Schlock Mercenary books 14 and 15 has overfunded, and we've added an ebook of Howard's short fiction to the deliverables.
That means it's now a three book project.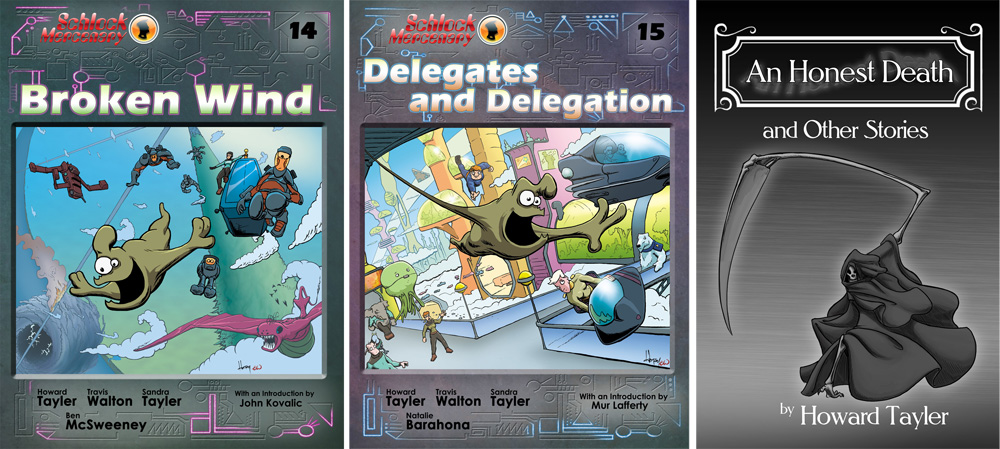 That third title, An Honest Death And Other Stories, will be provided in PDF/ebook/Mobi formats. It includes the following stories:
"An Honest Death," first published in Shadows Beneath
"U.I." – first published in Shared Nightmares
"Flight of the Runewright "- First published in Space Eldritch
"Fall of the Runewrought" – first published in Space Eldritch II: The Haunted Stars
The collection is just over 46,000 words of non-Schlock Mercenary prose, and it's available at no additional charge to backers who are getting the two Schlock Mercenary books. It's also available on its own. For more details, check out the project!