As it turns out, I owe Conjecture and ConChord some artwork before the end of the year, so I knocked this out this morning. Given the ongoing celebration concomitant with the end of 2012, the image felt especially timely.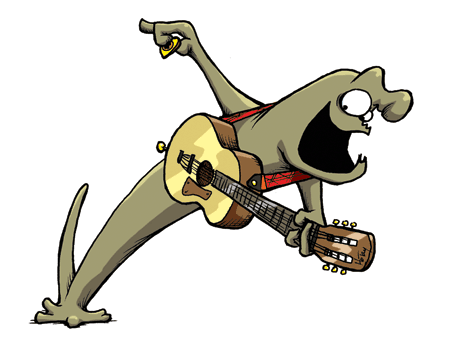 I suppose this means Schlock knows how to look like he knows how to play the guitar.
We've had a great year. Sure, there have been low moments, and places where we could improve, but overall it's been wonderful -- thanks, in no small measure, to you. Whether you shopped in our store, used our Amazon link, subscribed to the app, or even just re-read the archives, you helped contribute to the bottom line here at Hypernode Media. From all of us -- Howard & Sandra, Travis, Gary, and all our warm, well-fed children -- thank you!