On a day no doubt filled with posts, tweets, and status updates that you cannot trust, I have nothing but truth for you. Why? Because I'm going on vacation, and this blog post is going to be up for more than just the one day.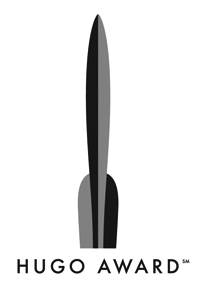 Schlock Mercenary: Random Access Memorabilia has been nominated for a Hugo Award in the Best Graphic Story category. The other nominees include Grandville Bête Noire, Locke & Key Volume 5: Clockworks, Saga, Volume One, and Saucer Country, Volume 1: Run.
I've been inundated by well-wishers, and a few folks have told me that this is my year.
Ahem.
The Hugo Awards are not about taking turns or waiting in line. There is no "lifetime achievement" category for folks who have appeared on the ballot for years but never won. It's a fresh field every year. New works, new faces, and a new crop of voters. If you think I'm a shoo-in you should go read the rest of the ballot, and then vote for what you think is best, rather than voting for who's been sitting there the longest.
Why would I say this? Don't I want to win?
Of course I do, but more than that I want you to understand what a massive honor it is for me to have been nominated. The only way for you to have a full appreciation of that is for you to look at the company I'm now keeping.
And speaking of company, Writing Excuses Season 7 has been nominated for a Hugo Award in the Best Related Work category. Other nominees there are The Cambridge Companion to Fantasy Literature, Chicks Dig Comics: A Celebration of Comic Books by the Women Who Love Them, Chicks Unravel Time: Women Journey Through Every Season of Doctor Who, and I Have an Idea for a Book … The Bibliography of Martin H. Greenberg.
This is the third year that Writing Excuses has appeared on the ballot, and the fifth year that Schlock Mercenary has shown up. This brings to eight the number of rocket pins I can stick to my body. It is an honor just to jangle them around in my hand.
April Fools Day notwithstanding, this is the truth. No lie, no kidding.
---
Also no lie...
Many of you who did not get in on the Kickstarter have expressed an interest in pre-ordering challenge coins.
Wish granted: head over to https://schlockcoins.afterthecrowd.com and follow the instructions. You have to use PayPal to check out (it's all we could get working on short notice) and the numbered exclusives are gone (they were exclusive to the backers) but there are lots of lovely shiny things there. Also, if you lost or timed out on your original pledge manager link, you can request a new one at the link above using your Kickstarter email address.
If you have further questions about the pledge manager, please email support@afterthecrowd.com. Sandra and I are on vacation with our kids as of right about now, and would probably be sending your request on to Gary anyway.