Again with the "you need to hurry." In the rush to get books out I completely forgot that Lanin Thomasma, the N'Toonz sculptor, is doing one-of-a-kind Schlock Christmas ornament macquettes.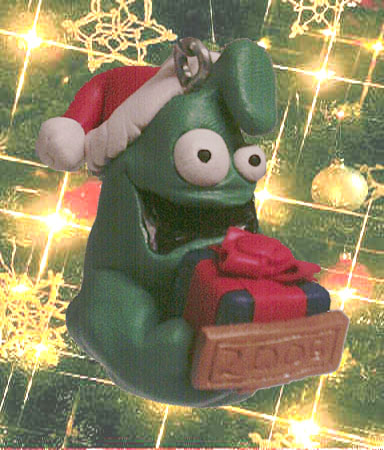 These are individually hand-made, one at a time. If you want one on your tree, you'll need to hurry. Mine just showed up yesterday, and I love it.
And now I'm off to mail out a few hundred books.