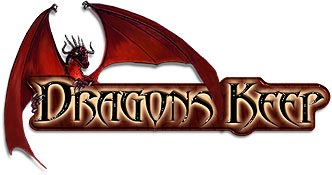 I'll be signing books, sketching stuff, and shmoozing with fans this Saturday, May 5th, at Dragon's Keep for their Free Comic Book Day celebration. Yeah, I'm there all the time, but this Saturday I'll be there with Jake Black, Tyler Kirkham, Chad Hardin, Mandy MacMurray, Dylan Johnson, and Overcast Studios. I don't have full linkage for these folks, but I have it on good authority that their works include The Amazing Spider-Man, Teenage Mutant Ninja Turtles, X-Men, the Ender's Game comic, Superman, Wyrms, BloodRayne, Smallville, Fist of Justice, Strykeforce, The Gift, Tomb Raider, The Ashen, Dragonswitch, and probably a lot more.
We'll be there starting from 10:00am to 3:00pm, and may stick around longer (the fact is they haven't told me when I have to go home, so I'll probably loiter until they throw me out.)



If you're not in Utah this weekend (and who can blame you?) perhaps you're in Dallas? The world's largest Free Comic Book Day event is being held at Zeus Comics this Saturday -- CAPE 3: Bride of CAPE, and the list of luminaries
on-hand is too long for me to rattle off here. Dave Kellet, Kristofer Straub, and Scott Kurtz are among the featured guests. Fans of Sheldon, Starslip Crisis, Halfpixel, and PvP are in for a rare treat as these three brilliant cartoonists work their magic side by side.
Not in Dallas either? Well... there's probably a comics shop near you doing something for Free Comic Book Day. Take some time out Saturday morning and check it out. Bring the kids, and have a good time.