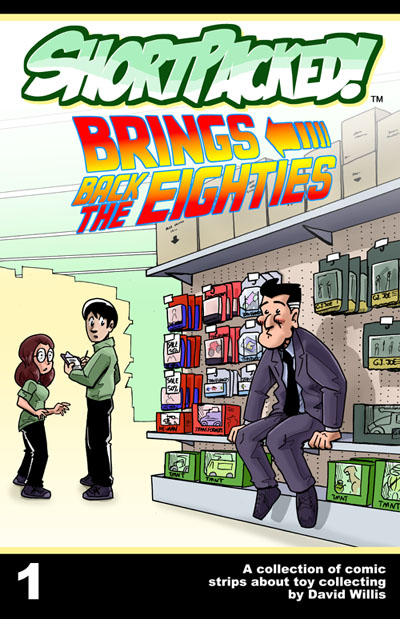 David Willis is wrapping up preorders for the first Shortpacked! print collection. Preorders end Monday. Willis is a veteran of over ten years of daily webcomic production (yes, he's been at this longer than I have.) His work is phenomenal and is going to appeal to a wide range of readers. I'm a huge fan of his work.
Crammed with extras, Shortpacked! Brings Back the Eighties collects the first hundred strips of Willis' popular webcomic, Shortpacked! into a 140-page keepsake volume. Most of the strips are accompanied by his own commentary, providing witty insight and background to the comics.
Additional features include Shortpacked v1.o, the early strips that you can't find anywhere on the Internet today, and pages from the never-before-seen Shortpacked! Employee Handbook. Throw in a rollicking foreword by special-effects genius Greg Killmaster, and you have an ultimate must-have for fans of this webcomic veteran.
You can preorder the book until this Monday, May 14. The preorders are being handled through PayPal, but Willis is making special arrangements for people who are more comfortable using checks, money orders, and promises of sexual favors. Email him for details.