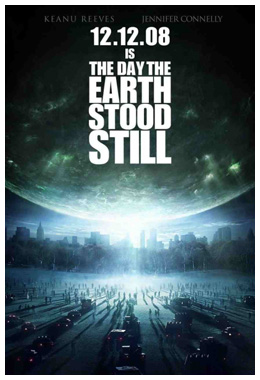 This Friday at 1:55pm there is a showing of "The Day The Earth Stood Still" here in Utah at the Cinemark Theaters in Provo Towne Centre. This particular showing has been rented out by my good friend Richard Bliss, courtesy of GWAVA, and he is offering 100 tickets to Schlock fans, pretty much by virtue of the fact that he likes me, and figures he'll like you, too.
It's short notice, and it's in the middle of the day. But it's FREE.
Go to etouches.com/still and enter the promotional code "schlock" to get yourself registered. You will also need to provide contact information, but I trust Richard and GWAVA not to abuse nor re-sell this. They might re-sell it to ME, but hey... you and I will be seeing a movie together, so it's okay, right?
There are only 100 open slots, so don't delay. Oh, and the movie is tomorrow, so, you know... don't delay.
See you there!