You may recall the default-pose Krielstone bearer I painted (2nd picture in that post) early this year. Well, he's got competition.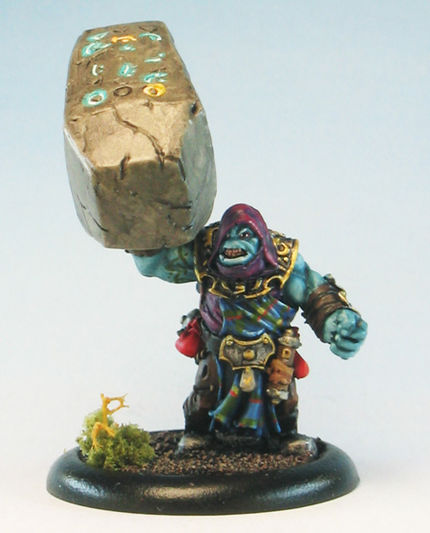 This is a conversion: I started with the same model (and one of his partners, the stone scribes), shaved the hands off the stone, and mounted the stone on the scribe's wrist in place of his axe-hand. Then I sculpted a new hand for him. My sculpting job isn't bad. You can see it here, from the back.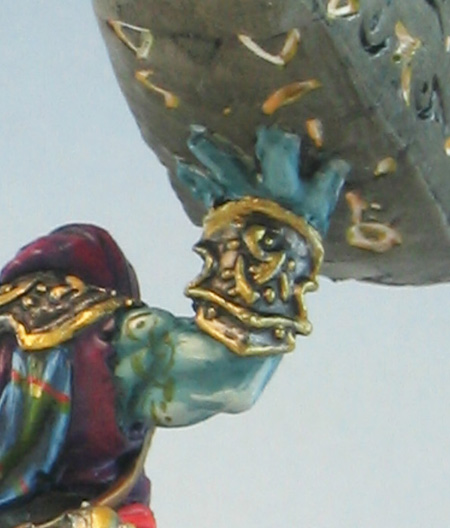 If you like this, you can rate it over at Cool Mini Or Not. Bear in mind, it is NOT a "10," and is almost certainly not even a "9." Don't stuff ballots, kids. The pros can tell when that happens. (NOTE: CMON hosts some photos of NSFW miniatures. Click at your own risk). I've also submitted this to Privateer Press for their "Pomp and Circumstance" painting and conversion challenge. I'm shooting for "honorable mention - somebody has to deliver the pizza to this party."