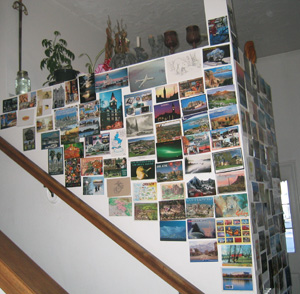 Thank you, everyone, for your generosity on my birthday. According to the final tally, I received three hundred and twenty-three postcards for my birthday.
As you can see, they wrapped from the top of the stairs in the picture on the right, around to the first wall I started posting them on, and then around again to the wall with the closet door on it in the photo below. Then they rounded yet another corner, where we managed to contain them with a wall-hanging. I had to pull way back to get them all in the shot.
Some of you very thoughtfully sent your cards "late" so that they could be postmarked on February 29th. That was a nice touch. Thank you! If anybody complains about how this update was late, I'll just point them at you guys (anonymously, of course) and the fact that a few cards showed up as late as Monday, March 10th.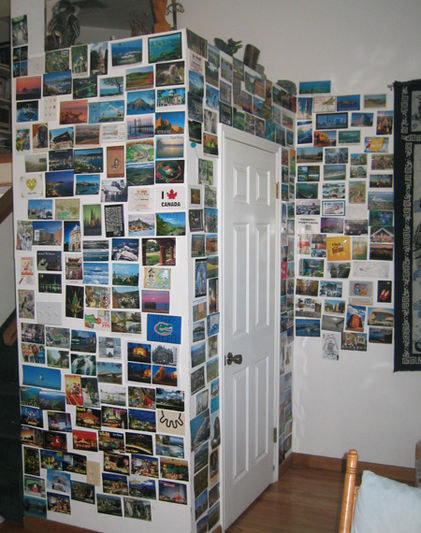 Sandra assures me that we'll be scrapbooking these, so the kind words you've written and the pretty pictures you've sent will be available for me and my posterity for generations to come. Thank you.