Again, I have too many things to say for a single slug.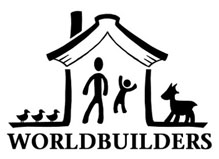 First and foremost, I've contributed to Patrick Rothfuss' Worldbuilder 2010 charity initiative in behalf of Heifer International. From Patrick's blog:
Heifer International is my favorite charity. It helps people raise themselves up out of poverty and starvation. All over the world Heifer promotes education, sustainable agriculture, and local industry. They don't just keep kids from starving, they make it so families can take care of themselves. They give goats, sheep, and chickens to families so their children have milk to drink, warm clothes to wear, and eggs to eat. -- Patrick Rothfuss
A whole bunch of fellow webtoonists have stepped up in support of this, and you can participate by bidding on cool stuff you'd like to own. All proceeds go to Heifer International. Scroll all the way to the bottom of that page to see what you can get from me -- sketch editions, and your name in my comic. The auctions run for the next six days or so, and the name-in-comic auction has already hit $51.00.
Secondly, and smoothly segued, if you like buying things from webtoonists, you may find some of these links interesting. My peers do brilliant work, and if you like giving comics as gifts, here are some great places to shop: The Book of Biff, Evil Inc., Unshelved, Not Invented Here, Captain Stupendous, Kinokofry, Templar Arizona, Something Positive, Spacetrawler, Yates Amazing Bafflers, and Lunar Bistro. In particular, I want Kinkofry's prints, anything Biff, and Yates' Bafflers for Christmas. Except that I already have all five Biff books and a print. And everything on this list is wonderful.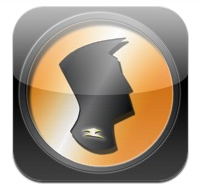 Thirdly, and with annuality, yesterday was the first anniversary of the debut of the Schlock Mercenary app on the iPhone. In that time we've had thousands of app downloads, millions of strip downloads, and zero claims that the awesomeness of the comic literally shattered the screen of the device. We've since released an iPad version, and gotten an Android version into a tightly controlled, almost-stable beta.