Sandra and I have returned from the 2018 Writing Excuses Retreat. This was the sixth year the event has been held, and it was the fourth year it's been held aboard a ship.
It was wonderful.
Sure, I got to see the ship's medical bay¹, and I'm nine pounds heavier than I was two weeks ago, but it was totally worth it. I ruined comedy for all the students by showing them how the sausage is made, I saw a sunrise take shape across the Gulf of Mexico, and as an unexpected and delightful bonus I got back just in time to celebrate NASA's 60th birthday on stage for an episode of Houston, We Have a Podcast.²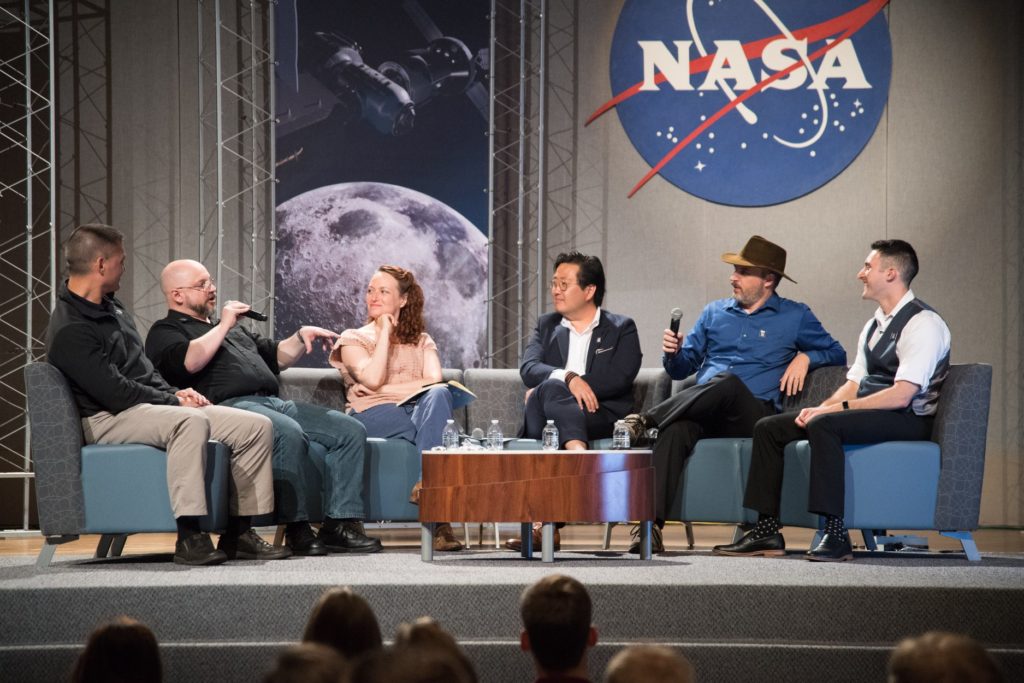 We'll open registration for next year's event sometime in the next three weeks, but you can pencil in some dates on your calendar now.
WXR19 runs from September 13th to the 25th of 2019, starting in Houston, and progressing to Galveston, then setting sail. I think it's around $1,900 for nine days of writing, instruction, networking, and flash-mobbing one of the bars on Royal Caribbean's Liberty of the Seas. 
I'm already looking forward to it, but I'm also quite happy to be home. I've got comics to draw, and (at least) nine pounds to lose.
---
¹ Laryngitis. Very annoying, but at least I was done teaching by that point.
² Our episode will air in mid-October. I'll link to it, because holy crap I was in the auditorium in NASA's Johnson Space Center in Houston and they gave me a live mic.