SQUEEEE!
Schlock Mercenary: Massively Parallel has been nominated for the 2011 "Best Graphic Story" Hugo award.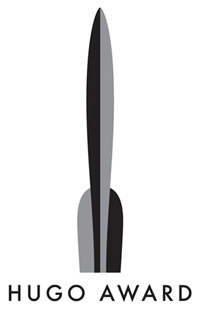 For added squee, Writing Excuses Season 4 has been nominated for "Best Related Work." (Writing Excuses is that podcast I do with Brandon Sanderson and Dan Wells.)
I've appeared on the Hugo ballot before, yes. It might be a little early for me to say "this never gets old," what with "never" being a lot different than "at least not after three years," but I sure don't feel like this can ever get old. I'm honored to accept the nominations, and I'm humbled to be in such great company on the ballots.
A full list of nominees for this year's Hugo and Campbell awards can be found at the Renovation SF site, home of the 69th World Science Fiction Convention. Details about the Hugos, their history, significance, and all the legalese surrounding the voting and the nomination process can be found at www.thehugoawards.com.
Members of the World Science Fiction Convention are eligible to vote on the Hugo Awards. You can get memberships right here. If you're planning to attend in Reno you should also be planning to vote. If you want to vote but don't want to attend the convention, buy a supporting membership!
Good friends, peers, and co-conspirators of mine are all over that ballot. Larry Correia, who wrote the foreword for the imminently-forthcoming Emperor Pius Dei book, is up for the John W. Campbell Award for Best New Writer, as is my fellow podcaster Dan Wells. Don't make me choose between them. Larry has guns, but Dan knows how to hide a body.
Eric James Stone's "That Leviathan, Whom Thou Hast Made" is up for best novelette, Mary Robinette Kowal's "For Want of a Nail" is up for Best Short Story, and Moshe Feder, who edited both Brandon Sanderson's and Dan Wells' novels, is up for Best Editor, Long Form. Oh, and the fine, twice-thusly-honored folks at Studio Foglio are up for Best Graphic Story with Girl Genius Volume 10. (I'd graciously offer a "may the best book win," but this time I want to take home a rocket-ship. I am hoping for a gross miscarriage of justice.)